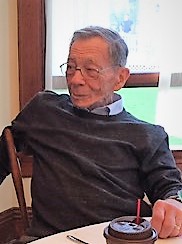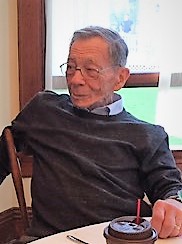 Norman Swift, 85, of Western Springs, Illinois died gently and peacefully on November 26, 2017 with his children – Betsy, Brian and Amy – and two of his granddaughters holding his hands.
Norm was born in Chicago to H. Leslie and Rhoda Swift on March 3, 1932, and resided all his life in the Chicago area.  He was a member of St. Paul's Union Church.   He was also an active member of Boy Scout Troop 608 and achieved the rank of Eagle Scout.  He was an alumnus of Morgan Park High School and Purdue University where he earned a Bachelor's Degree in Chemical Engineering in 1953.  He participated in Purdue's ROTC program and following graduation served two years in the United States Air Force as a first lieutenant.  For most of his professional life, Norm was employed as a chemical engineer in the food processing industry.  While employed by Swift and Company, he was co-author of several patents and the sole author of a patent for sausage manufacturing.  He retired from the United States Department of Energy located at Argonne National Laboratories in 1997.
Norm married Martha Hamilton in 1953. They were married for 37 years and together had three children, Betsy, Brian and Amy.  They resided in Oak Lawn, Illinois where they were members of St. Paul's Union Church until they moved to Western Springs in 1962 and began attending Western Springs Baptist Church. With their children, Norm and Martha enjoyed camping, traveling and participating in church and community activities until Martha's death in July of 1990.
In 1992, he married Barbara Gustafson.   This past spring they celebrated 25 years of marriage during which time they traveled extensively throughout the United States and foreign countries, and participated in a variety of church functions and family activities.  They especially enjoyed attending school and sports programs of their grandchildren and great-grandchildren.
To say Norm was a handy-man would be a understatement.  There was no project or repair that he could not accomplish.  He used these talents not only for his own and his family's benefit, but was generous to others, repairing automobiles, appliances and electronics, repairing and maintaining his home, building and restoring furniture, and offering his engineering knowledge to solving problems with home and property issues of others.
Norm was truly a life-longer learner, who embraced acquiring new information about almost any subject.  He was an avid bird-watcher and photographed many of the birds he encountered on his many travels all over the world.  He was a voracious reader and delighted in sharing titles with friends and family and discussing what he read with others. He was an exceptional conversationalist who put others at ease.  His generous and caring spirit was evident throughout his life.
Norm loved his family and he loved his God, and never questioned God's plan for his life. Despite his health issues, particularly during the last seven years of his life, his spirit and faith in God were unwavering.  Even during times of illness and pain, he was never self-focused.   He always asked others about how they were doing.
Norm was the loving and patient father of Betsy Dye, Brian Swift and Amy (Douglas) Harkness; the beloved grandfather of Rob (Cretia) Dye, Julius,  and Crystal Dye; Victoria Swift; Greta and Anna Harkness; the great-grandfather of Nia, Malea and Robbie Dye; the cherished brother-in-law of Suzanne Swift and uncle to Charles, Kevin and Austin Swift.   He was also the cherished step-father of David (Dawn) Gustafson and Nancy, Daniel and Dale Gustafson, and grandfather to their nine children – Andy, Matt, J.D., Tom, Henry, Grace, Grant, Greta and Greyden.
His brother, David L. Swift, preceded him in death in 1997.
Visitation will be Sunday December 10 from 3 – 8 at Hallowell and James Funeral Home, 1025 West 55th Street, Countyside, Illinois.  A celebration of life memorial service will be held  Monday, December 11 at 10:00 AM at the Western Springs Baptist Church, 4475 Wolf Road, Western Springs, Illinois.
Burial will be private.
In lieu of flowers, memorial contributions may be made to Siesta Key Chapel, 4615 Gleason Avenue, Sarasota, Florida 34242, 
www.siestakeychapel.org
 or the Western Springs Baptist Church Mission Fund