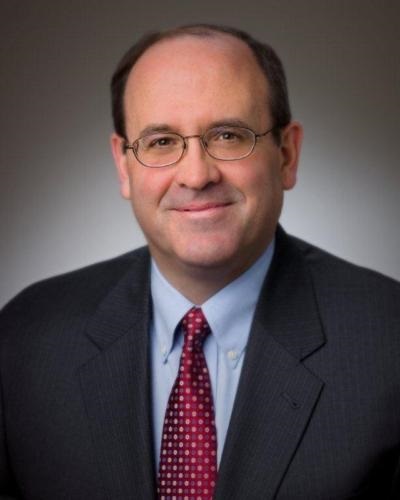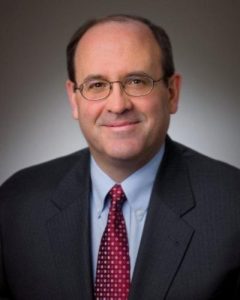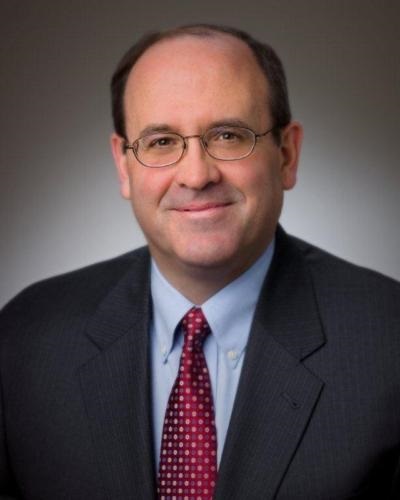 Daniel Patrick Kelly, age 56 of Western Springs, passed away peacefully at home surrounded by his loving family on July 13, 2017 after a three-year battle with glioblastoma. Dan was a devoted husband, father, son, brother, uncle, and friend. He will be remembered for many things, especially his smile and sense of humor. Dan was deeply loved and will be missed.
Dan was born on May 17, 1961 to Charlotte and Jerome Kelly in Detroit, Michigan, the fourth of nine children. Dan and his siblings enjoyed many vacations, family reunions, and Notre Dame football games together. He considered his siblings his best friends.
He graduated from Brother Rice High School in Bloomfield Hills, MI and then attended the University of Notre Dame, graduating with a Bachelor of Science in Electrical Engineering in 1983 and Master of Science in Electrical Engineering in 1984. At Notre Dame, he was blessed to make a group of lifelong friends and meet Jan, his wife of 31 years.
In 1984, Dan began his career at Tellabs Inc. as an entry-level engineer. His determination to excel in business motivated him to earn an MBA from the University of Chicago shortly after. Dan served for over 25 years in various roles at Tellabs, including in research and development and product management. His leadership and dedication led him to become President and CEO of Tellabs in 2012.
While his professional successes were many, his greatest joy came from his wife, Jan, and their children Colleen, Danny, Mike, and Laura. He took great pride in coaching soccer teams for each of his kids. He was a vocal presence at the tennis courts, cross country track, rugby field, and auditorium, always cheering on his kids and the other Fenwick Friars. Words cannot express the love and thanks his children have for him.
He also served as Scoutmaster for Boy Scout Troop 117 at St. John of the Cross Parish.  He mentored many boys, including his sons, to the rank of Eagle Scout and led the troop on an expedition to Philmont Scout Ranch in 2011. Dan enjoyed outdoor activities that allowed him to spend time with his friends and family, specifically camping and cycling. He was a man of devoted faith and a strong supporter of Catholic education.
Dan faced his cancer diagnosis, like everything else in his life, with determination, faith, and grace. The family would like to thank the many wonderful people, including Rosie Curiel, who helped care for Dan during his illness.
Dan is survived by his loving wife Janet (née Dvonch), their children Colleen (Ryan Brellenthin), Daniel, Michael, and Laura, his parents Charlotte and Jerome Kelly, and his siblings Jerome (Mary) Kelly, Ann (Thomas) Beale, Patricia (Timothy) MacEachern, Thomas (Julie) Kelly, Sheila (Robert) Wentland, Matthew (Michelle) Kelly, Maureen (William) Berens, and Karen (Francisco) Gonzalez. There are also many nieces and nephews, relatives, and friends. Dan was preceded in death by his mother- and father-in-law, Gertrude and William Dvonch, and brothers-in-law Thomas and James Dvonch.
Visitation will be held at St. John of the Cross Church in Western Springs, IL on Wednesday, July 19 from 2:00-8:00 pm. Mass of Christian Burial will be held on Thursday, July 20 at 1:00 pm at St. John of the Cross Church. In lieu of flowers, donations in Dan's name can be made to Fenwick High School, 505 Washington Blvd., Oak Park, IL 60302 or the University of Notre Dame attn: Teri Vitale 1100 Grace Hall Notre Dame, IN 46556. Funeral info: 708-352-6500